SEPTEMBER
THE LIST IS CONSTANTLY BEING UPDATED. GET ON THE MAILING LIST OR FOLLOW US ON TWITTER FOR WEEKLY UPDATES.
NOT ALL EVENTS ARE PRE-BOOKABLE.
CONCESSIONS ARE FOR STUDENTS WITH VALID ID, OVER 60s & MUSICIANS' UNION MEMBERS.
BK = BEAR KEEPER (MEMBERS)
IF YOU DON'T SEE THE DATE HERE, WE ARE NOT OPEN.
WE CLOSE AROUND MIDNIGHT.
WE ARE 3 YEARS OLD THIS MONTH.
( EXPECT CAKE AT ANY TIME! )
FRIDAY 01 SEPTEMBER
GRAHAM PIKE QUARTET
Graham has been a Musical Director/Pianist in TV, Studio, Theatre production and Big Band. Most famously he composed and produced the music for BBC's "Tweenies", not well known for its jazz, but if you listened carefully! Playing the jazz circuit is what he really enjoys doing and along the way he has sessioned with Dexy's, DJ Shadow, Elizabeth McGovern's "Sadie & the Hot Heads".
He love Fats Waller, Ellington, Gershwin, Miles, Parker, Horace Silver, Hancock, Chick Corea.........so he plays them all.
CLICK HERE TO HEAR
WITH:
Phil Mead - Piano
Alex Keen - Bass
Tim Reyland - Kit
DOOR: 7.00PM
MUSIC: 8.30PM
£5 / £4 / £0 (BK)
EMAIL TO RESERVE
sATURDAY 02 SEPTEMBER
THE FB POCKET ORCHESTRA
Blues, Ragtime, Hot Jazz, Songs and Dances from long ago. Working backwards from the 1930s, the FB Pocket Orchestra explores repertoire that formed the embryo of what is now known as popular music.
The members originally began playing together simply as an exercise in exploring heritage repertoire - taking on a few informal performances and recording dates as schedules allowed.
The FBPO became an 'official' project in the spring of 2012 and released its first album in October. The aims of the orchestra are to present a contemporary slant on popular acoustic music from the late 19th and early 20th Centuries.
DOOR: 7.00PM
MUSIC: 8.30PM
£10 / £9 / £0 (BK)
EMAIL TO RESERVE
'Atmospheric, yet vibrant, this charming collection of songs will make you wish you had been born some 100 years ago. The style, glamour and 'fabulousness' of this era is captured beautifully on the album.' - Jazz FM review October 1st 2012
SUNDAY 03 SEPTEMBER
SOUL:LIVE
FOR TICKETS TO THIS GO HERE
(BEAR KEEPERS - GET IN TOUCH FOR YOUR MEMBER DISCOUNT CODE)
THUR 07 sEPTEMBER
BAR OPEN
Lights low, records playing and the best beer, gin and whisky selection in town. 5.30-11.30pm.
FRIDAY 08 SEPTEMBER
THE SPIRIT OF TRANE

by Gilad Atzmon & The Orient House Ensemble
Marking fifty years without John Coltrane, Gilad Atzmon & The Orient House Ensemble attempt to reflect upon the beauty of the man's music. John Coltrane was the most influential tenor saxophonist in jazz history. Whether it is his patented sheets of sound, his rapid-fire improvisations, the advanced harmonic progressions, the sonic impact of the best jazz quartet ever or his lush interpretations of the most beautiful ballads, no aspiring music lover can afford to neglect the music of Trane.
But Coltrane is far greater than the sum of his outstanding musical achievements. He was a voice of a generation, an artistic revolutionary spirit, a man who transformed anger into love and plight into a humanist message. Coltrane is for us jazz at its best: an authentic creative wave of constant transformation and innovation. Trane is for us, first and foremost, a spirit.
CLICK HERE TO HEAR
Gilad Atzmon – tenor & soprano sax, clarinet, bass clarinet
Frank Harrison – piano
Yaron Stavi – acoustic bass
Enzo Zirilli – drums
DOOR: 7.00PM
MUSIC: 8.30PM
£10 / £9 / £5 (BK)
EMAIL TO RESERVE
"This guy has the best style and touch. I would say to you all
out there - miss John Verity at your peril"
- Phil Lightwood-Jones
(HRH Blues / Sheffield O2)
SATURDAY 09 SEPTEMBER
JV ACOUSTIC
JOHN VERITY is perhaps best known for fronting Argent in the mid/late 70s, but previously to this, he supported Jimi Hendrix, Janis Joplin, Mountain and many others in America. Currently back to his blues roots and playing at venues and festivals throughout the UK with his band or, as for this return visit to The Bear, with a more laid back acoustic set, the guys are receiving accolades everywhere they go.
John Verity - acoustic guitar and vocals.
Liam Janes Gray - drums.
Roger Inniss - bass guitar.
DOOR: 7.00PM
MUSIC: 8.30PM
£10 / £9 / £0 (BK)
EMAIL TO RESERVE
TUESDAY 12 SEPTEMBER
HAPPY SHARK COMEDY presents...
TONY LAW
Multi award winning Tony Law is one of the most exciting and innovative acts around. Expect the weird and hilarious.

TOP SECRET SPECIAL GUEST
We MAY have a special guest popping in tonight. We'll have to wait and see!

ANDREW RYAN
Irishman Andrew Ryan is one of the most exciting talents in recent years; in demand as an act and an MC at the biggest comedy clubs across the UK & Ireland.

JAMES LOVERIDGE (MC)
One of the best MC's around, James makes his Bear Club debut tonight.
DOOR: 7.00PM
FOR TICKETS GO HERE
THURSDAY 14 SEPT
BAR OPEN
Lights low, records playing and the best beer, gin and whisky selection in town. 5.30-11.30pm.
FRIDAY 15 SEPTEMBER
TONY KOFI and the ORGANISATION
Tony Kofi & the Organisation is a Hammond/guitar/ drums/baritone saxophone quartet playing a combination of high energy modern jazz Latin blues and funk including many rarely played classics by George Russell, Woody Shaw, Duke Pearson and others.
They haveperformed throughout London and the UK including at the Southbank Centre as part of the "Pull out the stops" festival of organ music.
"A killer band with real bite"
- Jazzwise
DOOR: 7.00PM
MUSIC: 8.30PM
£10 / £9 / £5 (BK)
EMAIL TO RESERVE
SATURDAY 16 SEPT
GABRIEL LATCHIN QUARTET
Jazz pianist Gabriel Latchin launches his debut album tonight at The Bear Club. Introducing Gabriel Latchin showcases both his compositional and arranging skills in the classic piano trio tradition. His hard-swinging, adventurous approach draws comparisons to his many influences, including Herbie Hancock, Bill Evans and Phineas Newborn.

Known as a first-call sideman, Latchin is quickly gaining the respect of his peers both in the UK and US. Most recently, he performed with Christian McBride and Renée Fleming at Wigmore Hall last December. "Polished" said The Times, "Flawless" said London Jazz News.

Tonight he is accompanied by two of London's leading musicians - Josh Morrison on drums and Dario Di Lecce on bass.
CLICK HERE TO HEAR
DOOR: 7.00PM
MUSIC: 8.30PM
£10 / £9/ £0 (BK)
EMAIL TO RESERVE
THURSDAY 21 SEPT
BAR OPEN
Lights low, records playing and the best beer, gin and whisky selection in town. 5.30-11.30pm.
FRIDAY 22 SEPTEMBER
HILL STREET BLUES BAND
An exciting new blues band featuring experienced musicians whose passion is to play red hot Rhythm & Blues classics in the tradition of the original RnB artists like Smiley Lewis, Chuck Berry and Howling Wolf. Add maybe a twist of 60's Atlantic Stax Soul, a sprinkling of Rock and Roll and 50's Jump Jive seasoning you have the recipe for a hot steamy night of authentic blues, familiar and obscure. The Hill Street Blues Band will make you dance your socks off! No more hype just come and see us live and judge for yourself.
DOOR: 7.00PM
MUSIC: 8.30PM
£5 / £4 / £0 (BK)
EMAIL TO RESERVE
DOOR: 7.00PM
MUSIC: 8.30PM
£5 / £4 / £0 (BK)
EMAIL TO RESERVE
SATURDAY 23 SEPTEMBER
BRUNO HEINEN & THE ITALIAN JOB
with special guest Andrea Dulbecco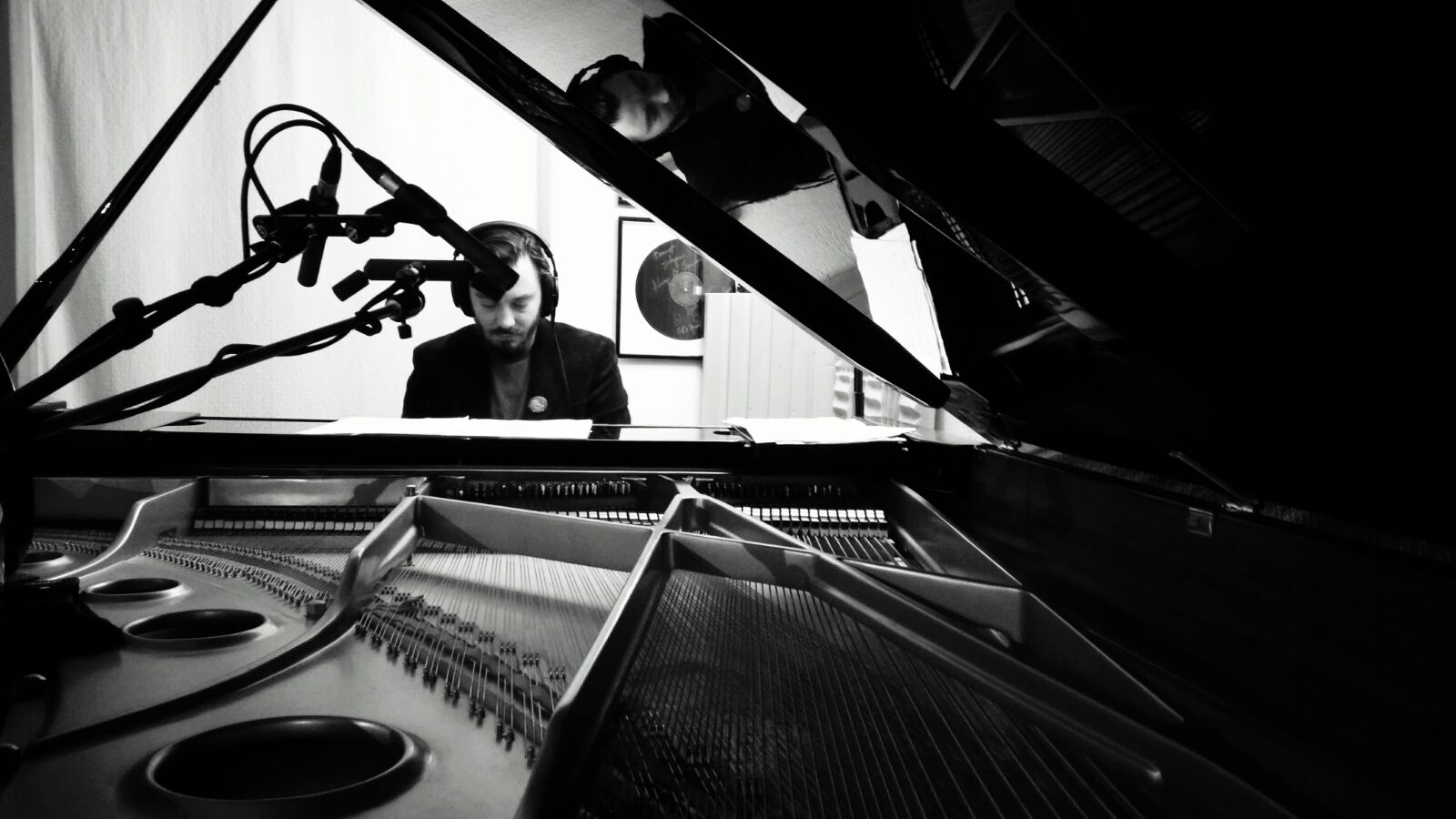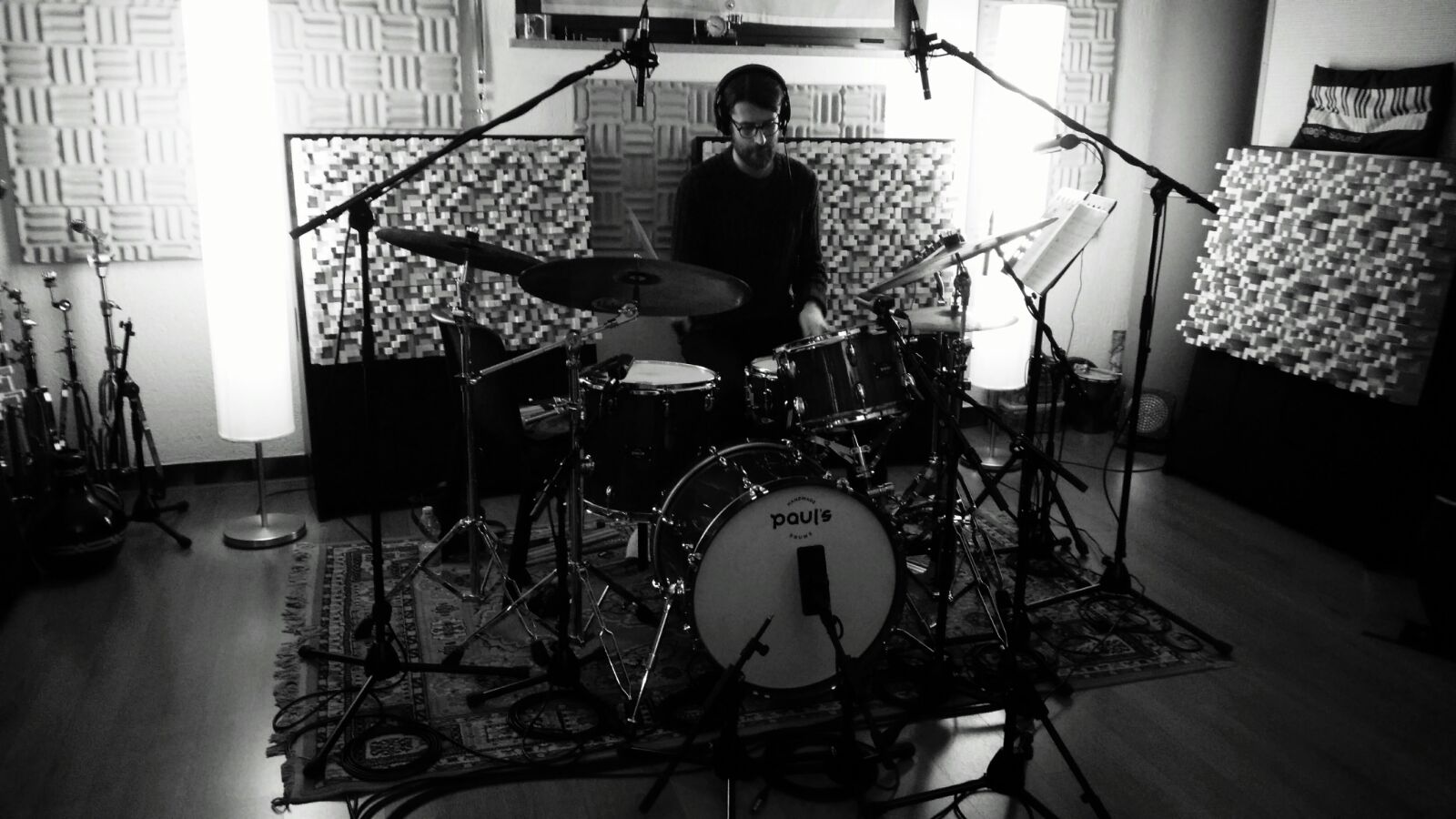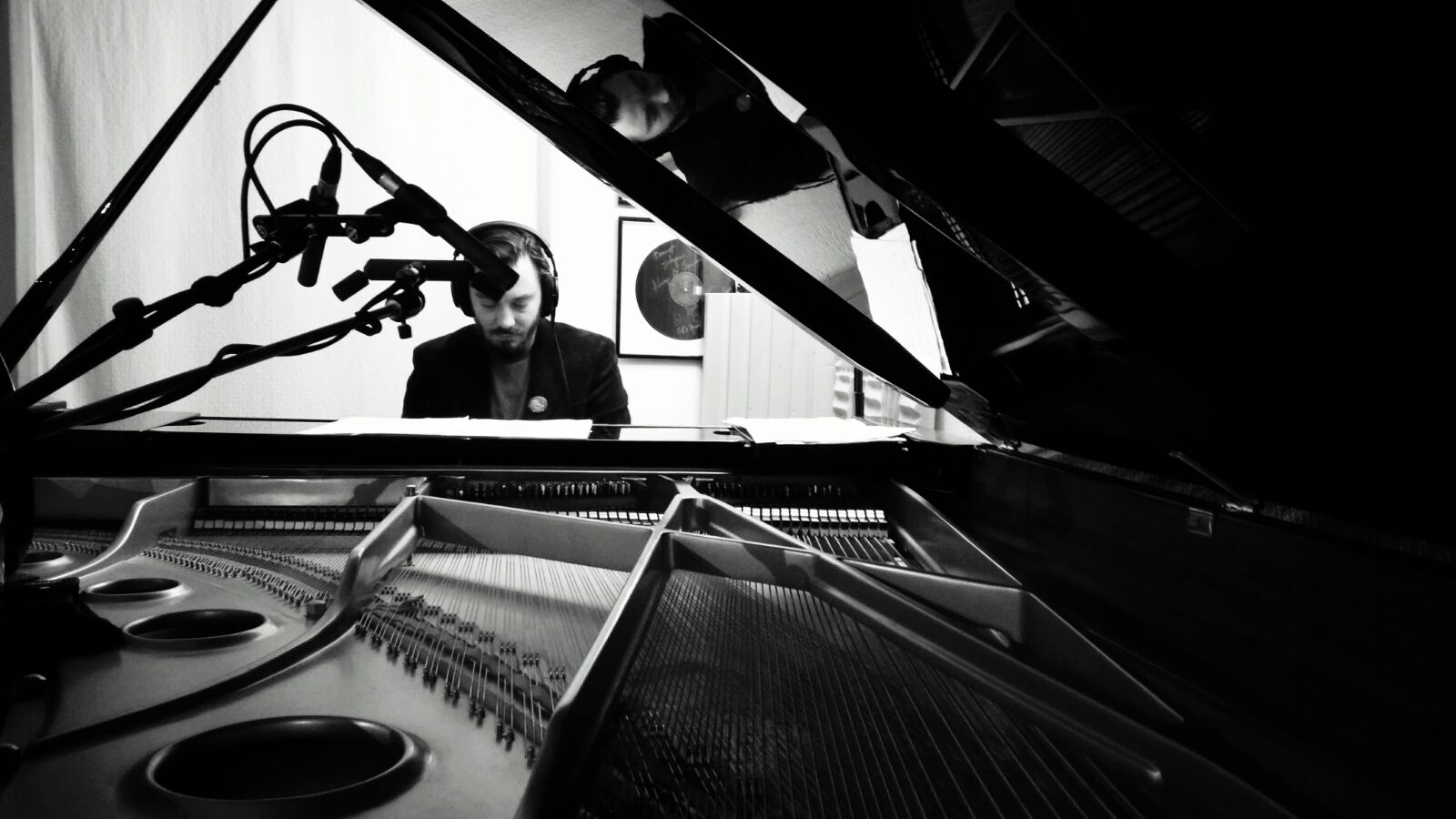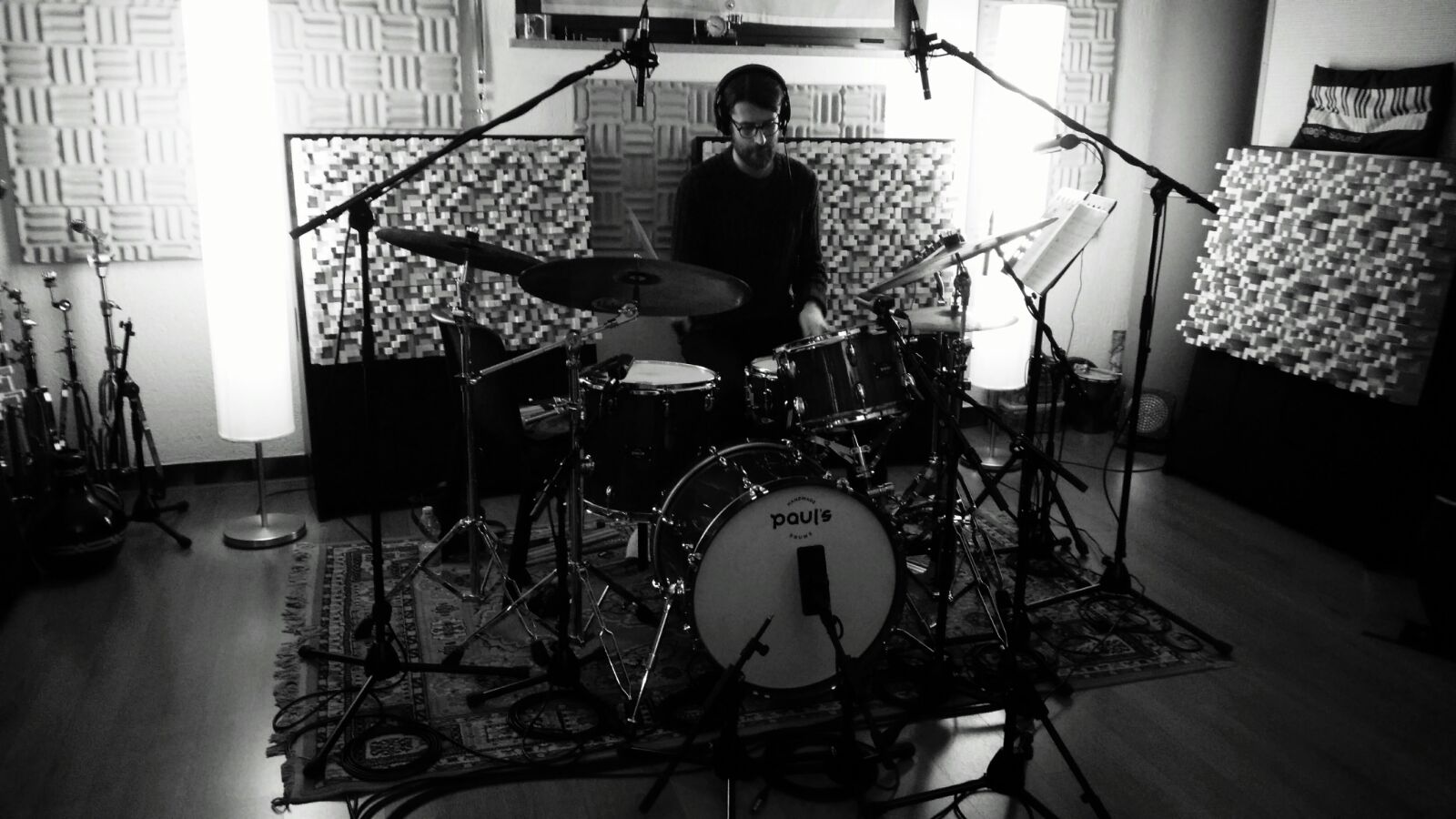 BHIJ is progressive jazz collective founded in London in 2015, presenting material written by each member of the group. Their compositions have a unified written language stemming from the European jazz tradition.
Heinen's roots in impressionistic classical music are complimented by Michele Tacchi's lyrical fretless sound and the wide dynamic range of Riccardo Chiaberta's sensitive approach to the drums. As a trio they recorded their debut album for Babel Records, out in spring 2018.
They are joined tonight by a very special guest and one of the greatest vibraphone players in the world, Italian master Andrea Dulbecco from Milan.
Bruno Heinen - piano
Andrea Dulbecco - vibraphone
Michele Tacchi - bass
Riccardo Chiaberta - drums
DOOR: 7.00PM
MUSIC: 8.30PM
£10 / £9 / £0 (BK)
EMAIL TO RESERVE
SUNDAY 24 SEPTEMBER
JAZZ JAM
What is the Jazz Jam?
The Jazz Jam is a session led by a great house band, where musicians and singers come to try out material, play old classics and sit in with other players.
Who is it for?
It is for everyone. Half of the crowd come to play, half come to just watch. It's the sort of gig where you don't know what's coming next.
What's the vibe?
It's a relaxed Sunday afternoon feel, very friendly and a chance to see some great music up close, often with musical combinations and improvisations that you will never see again.
If you are lucky...
....you might even see Perry's jazz dancers who stop in every now and then, clear some tables, and hit the floor.
Find the Jazz Jam on Facebook HERE
DOOR: 1.30pm
MUSIC: 2.00pm - 5.30PM
£4 / £3 (BK)
NO RESERVATIONS. FIRST COME FIRST SERVED.
THURSDAY 28 SEPTEMBER
TONY MOMRELLE
Focus on Jazz in association with Confluence, continue their string of exclusive live music nights with yet another bombastic event; an evening of soulful music with the incredible vocalist Tony Momrelle in his first-ever performance at the Bear Club, Luton.
Tony Momrelle is one of the most exciting and significant soul musicians on the modern British stage, having performed with some of the greatest artists in the world. Kick-starting his career as backing vocalist to Gloria Estefan, he went on to tour with Earth, Wind & Fire, Janet Jackson, Chaka Khan, Whitney Houston, Sade, Celine Dion, Gospel group Seven and many more.
Many fans will of course know Tony as the leading male vocalist of Incognito, with whom he toured and recorded for more than 16 years before launching his solo career in 2015.
He's been described as the 21st century Stevie Wonder and his vocal performances on his 2015 album 'Keep Pushing' earned him a nomination for Best Male Vocalist from SoulTracks, with the album's title track hitting number 1 in the UK Soul Charts.
This will undoubtedly be another sell-out event so please avoid disappointed and book early!
DOOR: 7.00PM
ADVANCE TICKETS: £25 / £20 (BK)
DOOR TICKETS: £30.00
TICKETS AVAILABLE HERE
THIS IS AN EXTERNAL EVENT.... For further information, please contact Focus on Jazz 07957 560557 or Paul Hammond 07841 514953.
"A band at the top of their game"
- Blues Matters magazine
FRIDAY 29 SEPTEMBER
THE CADILLAC KINGS
Since their last visit to the Bear Club in June 2016 the CKs have released their 5th album on 33 Records (Luton's very own!). The album entitled "The Secret of My Success" has had unanimous praise and 5 star reviews in print and online, in the UK, the USA, Scandinavia, and across the rest of Europe. At the end of 2016 it was voted in the top 3 releases of the year by the UK Independent Blues Broadcasters' Association in their top 100 albums poll (alongside Joe Bonamassa and Kaz Hawkins). And one of the album tracks "Left-handed Woman" has spent 30 weeks, and is currently at #13, in American Cashbox Magazine's Top 20 Roadhouse Blues Chart.
DOOR: 7.00PM
MUSIC: 8.30PM
£10 / £9 / £5 (BK)
EMAIL TO RESERVE
"Undoubtedly the top rhythm and blues band on the UK scene"
- Blues Blast USA magazine
"Once in a blue moon, the whole soars far above the sum of its parts. That's what happens when The Black Feathers perform live"
- Black Mountain News, North Carolina
SATURDAY 30 SEPTEMBER
THE BLACK FEATHERS
The ability to write songs that are both modern and ancient is a rare thing. The product of an arcane art of weaving in traditional influences so thoroughly that they become the warp and weft of fresh creations.
The Black Feathers, made up of Ray Hughes and Sian Chandler, are two such talents. After a successful 3-month Summer tour in the US, the Gloucestershire duo have taken time away from touring to focus on writing new material. They are excited to be hitting the road in the UK, armed with fresh new songs and a new EP.
Americana, Folk and Acoustic Indie Rock sensibilities coexist comfortably in their musical world, with Hughes' guitar work buoying the kind of harmonies often only heard in family bands.
CLICK HERE TO HEAR
DOOR: 7.00PM
MUSIC: 8.30PM
£10 / £9 / £0 (BK)
EMAIL TO RESERVE