AUGUST
THE LIST IS CONSTANTLY BEING UPDATED. GET ON THE MAILING LIST OR FOLLOW US ON TWITTER FOR WEEKLY UPDATES.
NOT ALL EVENTS ARE PRE-BOOKABLE.
CONCESSIONS ARE FOR STUDENTS WITH VALID ID, OVER 60s & MUSICIANS' UNION MEMBERS.
BK = BEAR KEEPER (MEMBERS)
IF YOU DON'T SEE THE DATE HERE, WE ARE NOT OPEN.
WE CLOSE AROUND MIDNIGHT.
THURSDAY 02 AUGUST
BAR OPEN
Lights low, records playing and the best beer, gin and whisky selection in town.
"Seriously fresh mix of modern country and pop, with a fusion of distinctly Irish elements."
— Timeout Magazine London
FRIDAY 03 AUGUST
MEGAN O'NEILL
Irish-born singer/songwriter Megan O'Neill is one of the most exciting Americana artists on the UK - Irish scene. A long-time musician and song-writer, Megan has previously lived in Nashville but now resides between Ireland and London.
She released her debut EP 'Coming Home' in May 2015, reaching #1 in Irish country charts & was awarded 'UK EP of the Year' (W21Music). In February 2017, Megan released a second record with her band 'The Common Threads' titled 'Stories to Tell' which was recorded at Mark Knopfler's British Grove Studios with the legendary Guy Fletcher (Dire Straits, Roxy Music, Mark Knopfler) producing.
Megan's brand new album 'Ghost of You' (June 2018) has been turning heads since the first single - 'Why I Need You' - hit over 100,000 views online in less than a month.
Megan has also had her song 'Don't You' featured on hit ABC TV Show Nashville, three slots at the O2 Arena London for C2C festival, a performance at JJ Abrams' Oscar Wilde party in LA alongside Gavin James, not to mention multiple appearances at the prestigious Bluebird Café in Nashville.
After a solo support slot in 2016, Megan returns with a full band.
DOOR: 7.00PM
MUSIC: 8.30PM
£10 / £9 / £5 (BK)
EMAIL TO RESERVE
SATURDAY 04 AUGUST
YOUR BOP IS IN THE POST
After a month of Blues, the Jazz is back in a big way with Graham Pike's 6-piece band playing "60s Beat Jazz". Featuring new arrangements of tunes by Horace Silver, Herbie Hancock, Lee Morgan, Wayne Shorter, Duke Jordan and many more.
Graham Pike ~ Trumpet/Flugelhorn, Harmonica, Vocals
Bob Sydor ~ Tenor
Ian Killoran ~ Tenor, Alto, Flute
Gabriel Keen ~ Piano
Kevin Dunford ~ Bass
Les Cirkel ~ Kit
DOOR: 7.00PM
MUSIC: 8.30PM
£10 / £9 / £5 (BK)
EMAIL TO RESERVE
SUNDAY 05 AUGUST
JAZZ JAM
With its new home on the first Sunday of the month,... Come to watch, come to play, come to drink...
Find the Jazz Jam on Facebook HERE
DOOR: 1.30pm
MUSIC: 2.00pm - 5.30PM
£4 / £3 (BK)
NO RESERVATIONS. FIRST COME FIRST SERVED.
THURSDAY 09 AUGUST
BAR OPEN
Lights low, records playing and the best beer, gin and whisky selection in town.
FRIDAY 10 AUGUST
BLUES BUSINESS
Good time blues, from this band who have played all over. Featuring 'Wildman' Roger Fuller on vocals and harp, the fabulous 'Mr 110%' Mark Roberts on Drums, 'BB' Bruce Fryer on Guitar and 'Alan' on Bass. They're as fun as they sound.
DOOR: 7.00PM
MUSIC: 8.30PM
£10 / £9 / £0 (BK)
EMAIL TO RESERVE
SATURDAY 11 AUGUST
THE ALEX RIDOUT QUINTET
Alexandra has been playing the trumpet since she was nine. At 17, she was the winner of the BBC Young Musician Jazz Award 2016. Later that year she was a runner up in the British Jazz Awards 'Rising Star' category and again in 2017.
Alexandra began studying at the prestigious Royal Academy of Music on a scholarship. She performs around the country in festivals, arts centres, music societies and all major Jazz clubs in various band and line-ups including; NYJO, Clark Tracey's Tribute to Stan Tracey's Hexad, The Barford/Stoneman Organ Quintet and her own 'The Alexandra Ridout Quintet'.
Alexandra is also a member of The Matthew Herbert Brexit Big Band and has performed with them at the North Sea Jazz Festival, Jazz Middelheim and the Barbican Centre.
Alexandra has had her music played on various Radio 3 show's, Jazz FM and was the featured soloist on a broadcast throughout Europe at the end of 2016.
In the Dec 17/Jan 18 issue of Jazzwise magazine Alexandra is noted in 'The shape of jazz to come: who to look out for in 2018' - "Trumpeter Alexandra Ridout was an outstanding winner of the BBC young musician jazz award of 2016 and just keeps on growing as an artist."
DOOR: 7.00PM
MUSIC: 8.30PM
£10 / £9 / £5 (BK)
EMAIL TO RESERVE
THURSDAY 16 AUGUST
BBC INTRODUCING BEDS, HERTS & BUCKS PRESENT...
BBC Music Introducing in Beds, Herts & Bucks is back at The Bear Club in Luton for another amazing night of unsigned music chosen by BBC Music Introducing.
CHARLES
Charles produces a classy blend of soul and R&B, fusing grooved out rhythm sections with his trademark bass driven vocals - a combination that continues to draw comparisons from Isaac Hayes and Dev Hynes. Born in Stevenage and growing up in Luton, Charles spent his childhood listening to his Dad's soul collection whilst his Mum would be in the next room dancing to Prince and Pink Floyd. Their tastes have influenced his music today and Charles just wants to create real, timeless music.

LEWIS BOOTLE
Lewis Bootle is a young musician from Ware, Hertfordshire. Taking influences from a wide range of artists including Bob Dylan, Jack Johnson and Jamie T, he twines witty lyricism with guitar and vocal melodies for his own unique blend of musical storytelling. He's been played on BBC 6 Music, supported Frank Turner and last month Lewis played the BBC Introducing stage at Latitude Festival.

MALIKA
Supported by BBC Introducing since 2016, later this month Chesham based singer/songwriter Malika will play the BBC Introducing stage at Reading & Leeds 2018! This follows a successful stint as BBC Introducing Track of the Week over on BBC Radio 1Xtra in April. Malika blends R&B with powerful emotive vocals, deep synths and heavy drums.
DOOR: 7PM
FREE ENTRY
FIRST COME FIRST SERVED / OVER 18s ONLY
FRIDAY 17 AUGUST
MIGRATION TRIO
Migration Trio formed in the early part of 2018 in London featuring Marco Marconi piano, Tom Farmer double bass and Gaetano Di Giacomo at the drums. The sound has developed into a soundscape of rich atmosphere as well as driving dynamic rhythms. The trio explore their music performance with creative passion and approach their collective improvisation with dynamic flair. The band plays original compositions and some Jazz classics with their own arrangements."
DOOR: 7.00PM
MUSIC: 8.30PM
£10 / £9 / £5 (BK)
EMAIL TO RESERVE
"MAGNIFICENT INDIAN BLUES .... a remarkable fusion of country blues with Hindustani music, showcasing the splendour of the slide guitar and the talent of three extraordinary musicians"
- Angel Romero World Music Central
SATURDAY 18 AUGUST
MICHAEL MESSER'S MITRA
Mitra is a unique musical trio and a true musical friendship.
A unique fusion of blues slide guitar, Hindustani classical slide guitar and tabla rhythms. Michael Messer's Mitra is a trio comprising British blues innovator and slide guitarist, Michael Messer, Hindustani slide guitar maestro from Mumbai India, Manish Pingle, and London-based tabla master, Gurdain Singh Rayatt.
Call Of The Blues was released in February 2016 and was immediately picked up by the blues, folk and world music media, getting worldwide radio airplay and press coverage in more than 40 countries, and hitting number one in the iTunes Blues Chart.
Michael Messer - Vocals, slide and lap steel guitar
Manish Pingle - Indian slide guitar (Mohan veena)
Gurdain Rayatt - Tabla
'Mitra' (pronounced 'meetra') is friends, the Hindu god of friendship and alliance.
DOOR: 7.00PM
MUSIC: 8.30PM
£10 / £9 / £5 (BK)
EMAIL TO RESERVE
THURSDAY 23 AUGUST
SLOW NIGHT
Clod Magazine DJs explore acoustic jazz eras, plus exotic, quixotic and rarified sounds, played on a record player and digital device.
BAR OPEN FROM 5.30PM
EVENTS START FROM 7.30PM
FREE.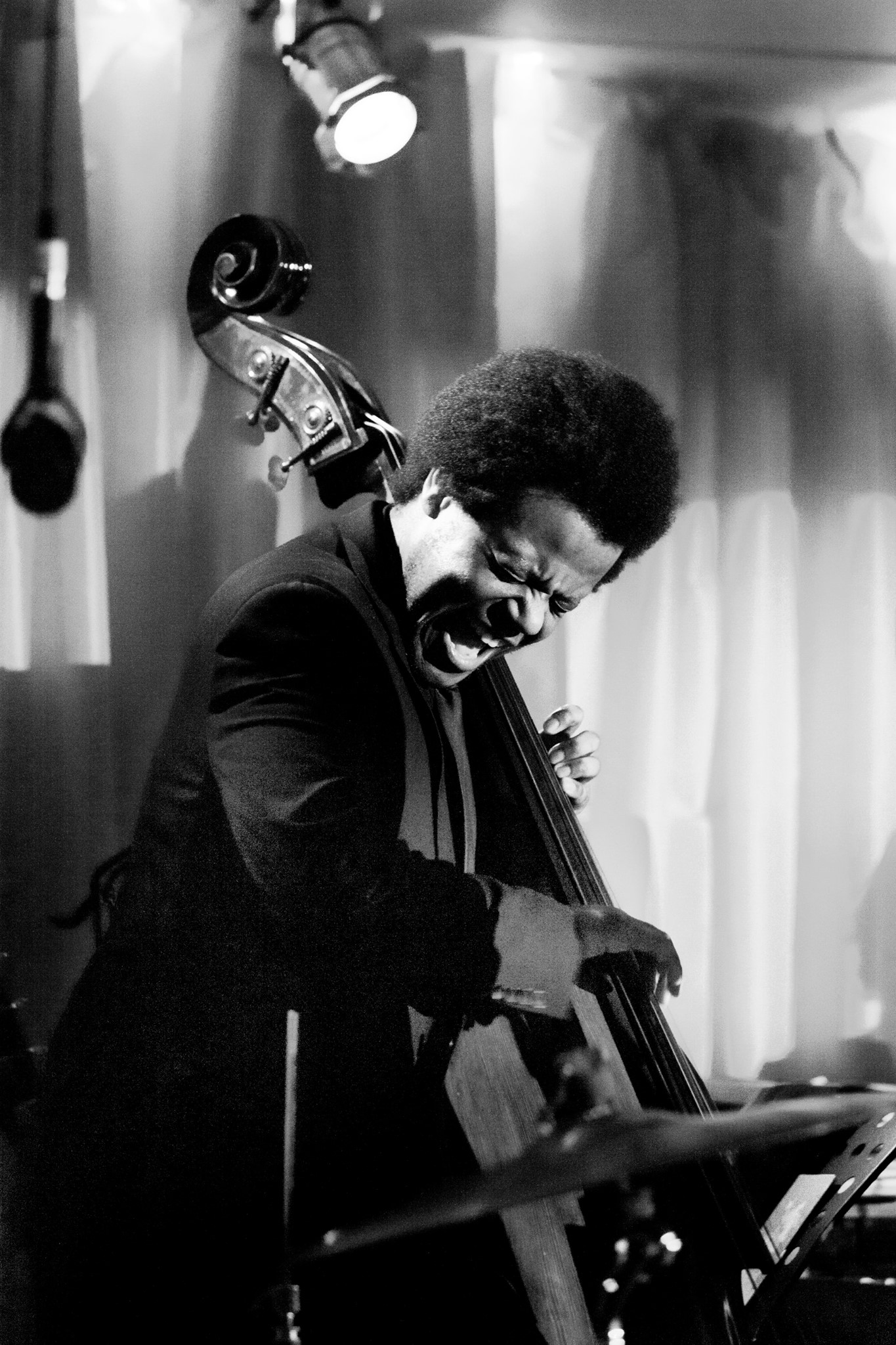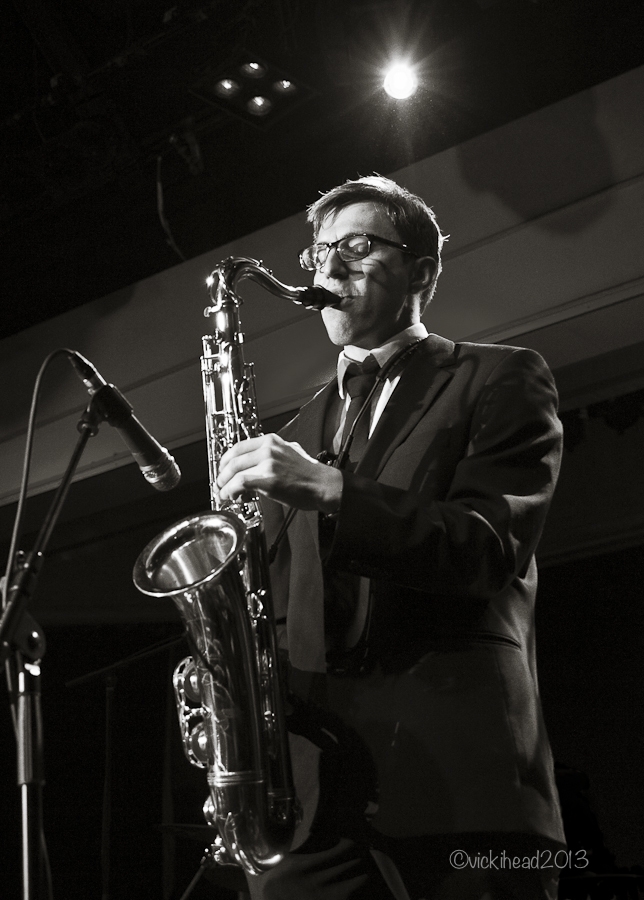 FRIDAY 24 AUGUST
MARIUS PTAS & CO.
Guitar maestro Marius, brings a collection of top musicians together for his classic jam of jazz, funk... and everything else. Always a party.
Marius Ptas - Guitar
Dom Pusey - Tenor Sax
Pete Daley - Keys
Philip Achille - Harmonica / Double Bass
Chris Morris - Drums
DOOR: 7.00PM
MUSIC: 8.30PM
£10 / £9 / £0 (BK)
EMAIL TO RESERVE
SATURDAY 25 AUGUST
TANGO JAZZ QUARTET : ON TOUR FROM ARGENTINA
Tango Jazz Quartet from Argentina, mixes the melodic and rhythmic patterns of Tango with the harmonies and improvisation of Jazz. This new approach to Tango and Jazz has received an enthusiastic reaction both in Argentina as well as internationally. The music of Tango Jazz Quartet goes from the traditional tango to the music of Astor Piazzola without ever abandoning the territory of jazz.
Alejandro Beelmann on drums.
Federico Hilal on bass.
Horacio Acosta on piano.
Gustavo Firmenich on saxophone and clarinet
CLICK HERE TO HEAR
DOOR: 7.00PM
MUSIC: 8.30PM
£10 / £9 / £5 (BK)
EMAIL TO RESERVE
wEDNESADAY 29 AUGUST
SOUL FOOD POETRY
Soul Food Poetry is an event that was born to offer a platform for local talent in the spoken word field. The stage is always graced by local up and coming poets and artists, and their natural hunger, rawness and passion is what helps to make Soul Food Poetry such a sought after event.
Top acts from around the country also join the evenings, maintaining a high level of quality and performance at every show. Soul Food Poetry hopes to give exposure to everyone whilst sending out a message of inspiration and motivation to other artists and members of the audience.
And yes, there is soul food to eat too!
DOOR: 7.15PM
CLICK HERE TO BOOK TICKETS
(Bear Club members get in touch
for your member discount code)
DOOR: 7.15PM
THURSDAY 30 AUGUST
BAR OPEN
Lights low, records playing and the best beer, gin and whisky selection in town.
FRIDAY 31 AUGUST
THE TOM RIDOUT QUINTET
Hot on the heels of his Debut album "No Excuses" (on local label 33 Jazz Records and recorded just around the corner at Session Corner), award winning saxophonist and recorder player Tom Ridout presents his Quintet. Playing a mix of originals, Jazz standards, folk and the odd Beatles number, the members of the band are all rising stars of the jazz world, so it's sure to be a fantastic night of music.
Tom Ridout - Saxes and Recorders
Rob Luft - Guitar
Will Barry - Piano
Flo Moore - Bass
Phelan Burgoyne - Drums
DOOR: 7.00PM
MUSIC: 8.30PM
£10 / £9 / £5 (BK)
EMAIL TO RESERVE